On Friday, May 19, at the GÖTTINGER ORIENT-SYMPOSIUM conference in Gottingen, Alexander Dmitrievich Knysh, head of the Scientific Laboratory for Analysis and Modeling of Social Processes, Professor of Islamic Studies at the Department of Middle Eastern Studies of the University of Michigan, will present a report "Sufism and the Quran: The Vicissitudes of Sufi Exegesis".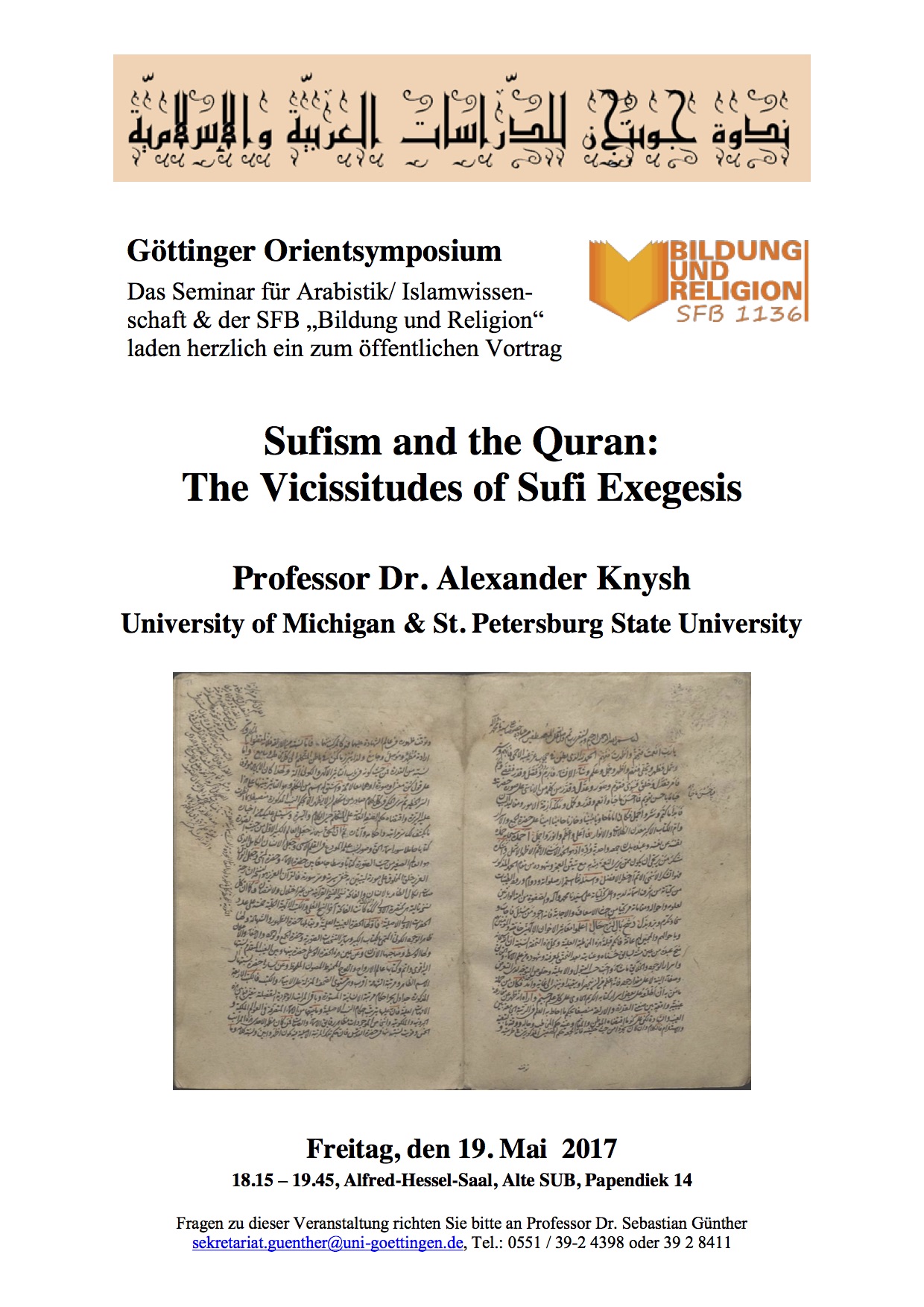 From 12 to 15 April 2017, in the capital of the Kingdom of Saudi Arabia – Riyadh, an international exhibition devoted to higher education issues was held. The exhibition was attended by several dozen leading universities in the world, including St. Petersburg State University. The University was represented at the exhibition by A.V. Tyushev and prof. Oleg I. Redkin.
Much attention is paid to education in Saudi Arabia: hundreds of thousands of Saudi students are studying abroad, and new universities are opening up inside the country. The participants of the exhibition were interested in the program for training specialists with an in-depth study of the history and culture of Islam that is being implemented at St. Petersburg State University. Saudi applicants were also attracted by other educational programs of St. Petersburg State University, which are taught in English.
Presentation by O. Bernikova at the Moscow International Education Fair 2017